Tree Planting Services for Trees of All Sizes in Middletown, DE and Surrounding Areas
We are Certified for Safe Tree Installation, Elevating Your Newly Planted Trees
Tree Inc. proudly carries a certification in Plant Healthcare. We warranty tree installation 30 days from date of install, with the commitment to provide replacement tree once within the warranty period, should they die. This excludes trees or shrubs that die from draught secondary to homeowner not watering efficiently following installation.
---
Let's Discuss Your Tree Installation Needs
What are Some Benefits of Adding Trees to Your Residential Landscape?
Tree flora creates beautiful covered area for relaxing at your property
Trees coverage cools off yards in summer months, in turn lowering home energy bills
Slower rainfall to yard, diverting flooding/stagnant pooling of water in yard
Increase in property value from investment in landscape
Fresh oxygen
---
We Can Plant a Variety of Trees Throughout Your Landscaping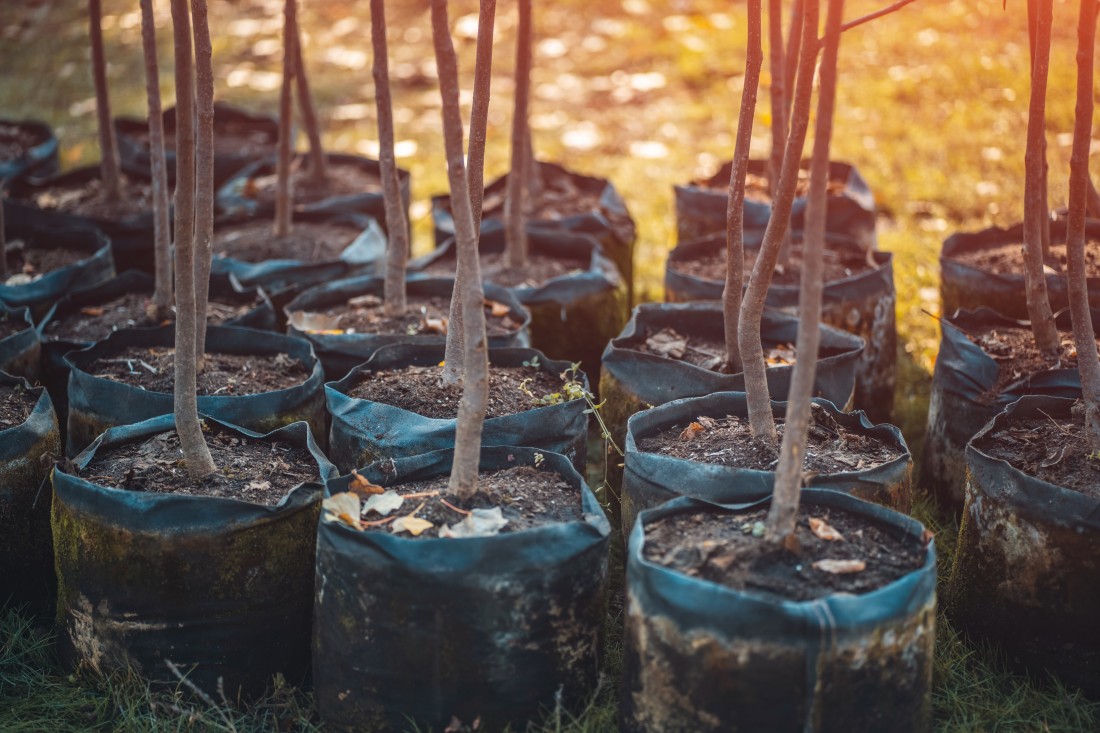 With our experience and our knowledge of Delaware's environments, we are capable of planting a variety of trees into the diverse types of soil in our area and giving you specific instructions as to how you can help each tree thrive in its new environment.
Greenwich loam soils are found in all counties of Delaware. They enhance water quality, agriculture, wildlife habitat, and natural landscape beauty. These deep, well-drained, permeable soils are among the most productive soils in Delaware for agriculture and forestry, making them ideal to plant new trees in.
Whether you are wanting to add trees to your yard to create a tree fence for privacy, to bring color into your yard, or simply because you want to embellish your landscaping, Tree Inc. can help. We have developed a great relationship with local nurseries in the Middletown, DE area, so we are able to order trees of all sizes and types for our clients. Our trees range from young plants to mature, large tree installations, so no matter what you're looking for, Tree Inc. can get it for you. If you need help determining what kind of tree will best suit your landscaping needs, we're happy to provide recommendations for you to choose from. Contact us today to discuss how we can help with your tree installation needs.
---
Some of the Most Common Types of Trees We Install in Our Area Include:
Green Giant (Thuja Plicata): Best known as 'Screen Trees' to create privacy barrier
Coral Bark Maple: Best trees to add color to property
American Sycamore
Hapi Daze Sweet Gum
And Fall Fiesta Sugar Maple
---
We also Offer a Variety of Tree Health Services to Ensure Your Tree Thrives
Tree Fertilization- Fertilizer helps trees stay healthy and vigorous giving trees important nutrients, supporting tree growth, and contributes to the overall health of a tree. Application best in Spring and Summer.
Spring Injections- Injection of chemicals directly into the sapstream. The methods have been used for treating insect pests, fungal and bacterial diseases and for nutritional supplementation.
Deep Root Feeding- Two step program, recommended twice a year; once in Spring and again in Fall. Trees can benefit from deep root feeding if it lives in compacted soil or if branches are showing signs of stress. Deep root feeding replenishes the soil and helps struggling roots.
Dormant Oil Treatment- (also known as horticultural oils) An application of dormant oil will help control overwintering insect populations by coating the insects' spiracles, effectively smothering future larvae. The oils are less toxic to beneficial insects, such as ladybugs, as well as birds and mammals.
---
We Offer Warranties on All of Our Tree Installations
We warranty tree installation one year from date of install, with the commitment to provide replacement tree once within the warranty period, should they die. The most ideal time to plant trees is during the Spring and Fall months so that your trees have time to acclimate to the change in temperature. The only exclusion to this is trees or shrubs that die from drought secondary to homeowner not watering efficiently following installation. However, following your tree installation, we provide you with detailed instructions to help ensure your tree becomes acclimated to its new home nicely.
Contact Us for Warrantied Tree Installation
Why Choose Professional Installation?
Planting the right tree doesn't sound challenging for many. Why hire a company for a tree service? You may have misgivings about the need for professional installation of your tree purchase. After all, you just dig a hole large enough and cover the roots. Actually, the process of installing trees is a complex and delicate one.
Why would you risk the survival of your tree purchase by attempting to handle it yourself? Making sure that the specimen undergoes as little stress as possible is critical to its health and survival and understanding the soil conditions. Allow our experienced professionals to handle the transport of your palm, citrus, or shade tree to keep it healthy and ensure that it lives for many years to come within your property landscape.
Tree Inc is the tree planting services company you can count on. Contact us today! We deliver and install many types and sizes of large trees, new trees and plants. Our installation experts can perform a crane installation if necessary, sometimes lifting trees over the entire house or telephone wires. We dig the hole to a precise depth which will leave the tree slightly above the ground once set in the hole. Once placed, the tree needs to be permanently set by letting the tree ball absorb enough water so there is no air between it and the ground.
Regardless of the scope of your landscaping project or the size of your tree,Tree Inc. provides a free estimate for planting services. We will go beyond the ordinary to make sure that the new tree survives and even thrives!
About Tree Inc.
We offer a full-service tree care company with many years of experience in all types of tree services. Including advising which new trees should be on your landscape project. We understand that all clients have different requests and every project is unique. Our team of experts analyzes the location of your property and its garden. We are knowledgeable about the quality of the soil, and which plants have growth potential for your landscape.